5 Reasons to Switch from RecoverPoint for VM to Zerto
Are You Using RecoverPoint for VM or Evaluating It Against Zerto for DR or Backup?
If you're using RecoverPoint for VM and are concerned about its lack of backup, long-term retention, and file restore capabilities, look no further. Consider the innovations Zerto brings to the table, including long-term retention with immutability in low-cost storage and RPOs of seconds and RTOs of minutes for all applications.
Zerto provides a solution for all your DR and backup needs with significant advantages over RecoverPoint for VM, including:
Continuous data protection (CDP) with extended journal times

Consistent backup and recovery for your applications

Scale and ease of use

Orchestration and automation

Total cost of ownership
Download the datasheet to learn about the differences between each solution and how Zerto can help to resolve your data security concerns.
Zerto vs. RecoverPoint for VM—Competitive Comparison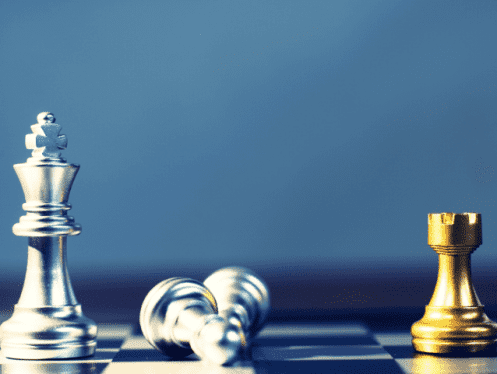 Today's IT world is changing rapidly. To stay ahead, you need a flexible and agile IT strategy to meet your organization's ever-changing requirements. Zerto delivers this flexibility by providing CDP in a scalable, software-only solution.
Zerto supports multiple hypervisors and clouds, ensuring your data is not locked up in a single platform. RecoverPoint for VM, however, supports CDP for VMware to VMware environments only. As a result, your data is locked inside that environment and your on-premises cost and management increases.
Zerto also provides the simplicity you need in a data protection solution. It can be set up in just a few hours and can scale up and down with your environment, guaranteeing the perfectly sized solution for your organization's needs. RecoverPoint for VM, however, can be difficult to size, install, and maintain.
Interested in learning more about Zerto? Review the datasheet for a detailed comparison between Zerto and RecoverPoint for VM and for more information about the importance of backup, long-term retention, and application mobility in your DR system.












"Zerto's replication is superior to anyone else's out there. It's faster, simpler, and effective. I don't think I could get as low an RTO and RPO with any other solution other than Zerto."
Daniel Hereford, Chief Information Officer, SmartBank
"Zerto has been instrumental to our DR operations when it counts. Easy to use and manage as well. Simply put: it just works."
Senior Network Administrator, Consultant, Finance Industry
"Reduce cost and complexity of application migrations and data protection with Zerto's unique platform utilizing Continuous Data Protection"
The Casey McGee, VP of Partner Development, Microsoft
Get the Competitive Comparison Now
Read our datasheet to learn about 5 advantages that Zerto has over RecoverPoint for VM.