Zerto vs. Veeam Backup and Replication
5 Reasons to Switch from Veeam Backup & Replication to Zerto
Data is one of your organization's most valuable—and vulnerable—assets. As you consider backup and replication for your assets, you need a clear understanding of your options. When it comes to Zerto vs. Veeam, what exactly are the differences?
If you are using or considering Veeam Backup & Replication, learn how it compares to Zerto. Only one of these solutions provides all the following features:
Continuous data protection with a 30-day journal

Replication to and across the cloud

Simple orchestration and automation

Consistent recovery for your applications
Discover the five ways Zerto can protect your valuable data better by downloading our datasheet today.
Find Out What Makes Zerto the Better Alternative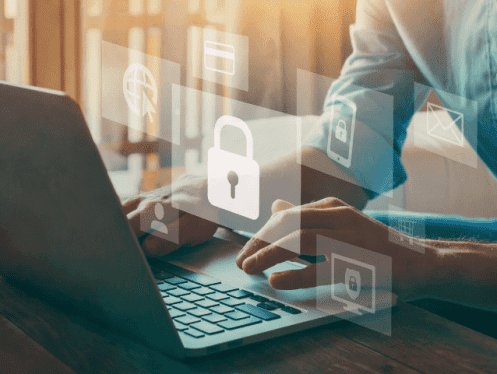 Veeam requires separate products, instances, and downloads for backup, disaster recovery, orchestration, and analytics. This complicates licensing and creates management headaches. Veeam backup is separate from Veeam disaster recovery—and Veeam analytics is yet another product. Each function comes with added complexity—for you and your virtual machines.
Zerto offers a refreshingly simple alternative. Zerto software allows you to protect, recover, and move data, all from the same user interface. With Zerto, you gain a single solution for all backup, replication, and disaster recovery use cases across any infrastructure and the cloud. You eliminate complexity while saving time and money on licensing, management, and upgrades, and you gain a unified standard of performance.
Compare Zerto vs. Veeam and learn what makes Zerto the better alternative—check out these five reasons to ditch Veeam.












"Managing DR and backup in Zerto changes the game for us. We have much deeper granularity from an RPO perspective and one single pane of glass to manage both processes."
Eric Bradley, Chief Information Officer at TaxSlayer
"Zerto has been instrumental to our DR operations when it counts. Easy to use and manage as well. Simply put: it just works."
Senior Network Administrator, Consultant, Finance Industry
"Reduce cost and complexity of application migrations and data protection with Zerto's unique platform utilizing Continuous Data Protection"
The Casey McGee, VP of Partner Development, Microsoft
Get clarity on how Zerto outperforms Veeam Backup & Replication with our feature-by-feature table. See for yourself—read the datasheet now.