Zerto Cyber Resilience Vault vs. Dell PowerProtect Cyber Recovery
Are You Evaluating or Currently Using Dell Cyber Recovery?
Data is one of your organization's most valuable—and vulnerable—assets. As you consider a cyber resilience strategy for your assets, you need a clear understanding of your options. When it comes to Zerto vs. Dell what exactly are the differences when it comes to vaulting your most critical assets?
If you are using or considering Dell Cyber Recovery learn how it compares to Zerto. Only one of these solutions provides all the following features:
True air gap

,

isolation

, and

immutability

Combined

isolated recovery environment (IRE)

with an

immutable data vault (IDV)

in a single solution from single vendor

Decentralized zero trust architecture
Discover the five ways Zerto can protect your valuable data better by downloading our datasheet today.
Zerto Cyber Resilience Vault vs. Dell PowerProtect Cyber Recovery—
Competitive Comparison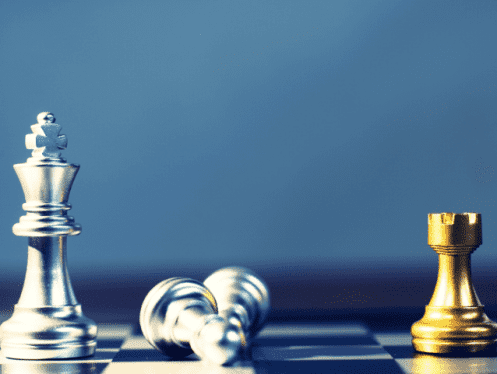 Ransomware threats and cyberattacks continue to grow in frequency, severity, and sophistication. The cost of executing an attack continues to fall thanks to the rise of ransomware as a service, and successful ransom payments are fueling the development of next-gen malware.
Relying on legacy technologies and using a mix of hardware and software, Dell Cyber Recovery delivers a data vault that protects critical data, and mitigates the impact of ransomware. However, its solution shows many drawbacks, including slow recovery,
network exposure, expensive administration, and more.
In contrast Zerto Cyber Resilience Vault provides ironclad protection and rapid air-gapped recovery. Its near-synchronous replication, full physical isolation, decentralized zero trust architecture, and real-time encryption scanning give you the best in cyber resilience—all at a lower total cost of ownership (TCO)
Interested in learning more about Zerto? Review the datasheet for a detailed comparison between Zerto and Dell solutions and for more information about the importance of safeguarding your business against cyberthreats.












"Zerto's replication is superior to anyone else's out there. It's faster, simpler, and effective. I don't think I could get as low an RTO and RPO with any other solution other than Zerto."
Daniel Hereford, Chief Information Officer, SmartBank
"We could now offer sub-five-minute RPOs to the areas of the business that needed them… If we didn't have Zerto in place, we would really struggle to deliver any kind of highly available service."
Technical Services Manager, Large private Pension Group (UK)
"Zerto has been instrumental to our DR operations when it counts. Easy to use and manage as well. Simply put: it just works."
Senior Network Administrator, Consultant, Finance Industry
"Reduce cost and complexity of application migrations and data protection with Zerto's unique platform utilizing Continuous Data Protection"
The Casey McGee, VP of Partner Development, Microsoft
Get the Competitive Comparison Now
Read our datasheet to learn about 5 advantages that Zerto has over Veritas Resiliency Platform.