The Future of Backup: From Periodic to Continuous
Is Traditional Backup Really a Thing of the Past?
For as long as IT infrastructure has existed for businesses, an IT backup strategy has been an integral part. But traditional IT backup solutions aren't keeping pace with modernization and digital transformation.
So how can you protect your data? This free white paper explores the future of backup:
The shortcomings of traditional backup technology

Backup trends to consider

The future of backup, recovery, and cloud

The benefits of IT resilience

The Zerto backup difference with continuous data protection
Discover how backup is evolving and how to achieve backup, disaster recovery, and cloud mobility with one solution. Get your free copy of the white paper now!
Backup, Disaster Recovery, and Cloud Mobility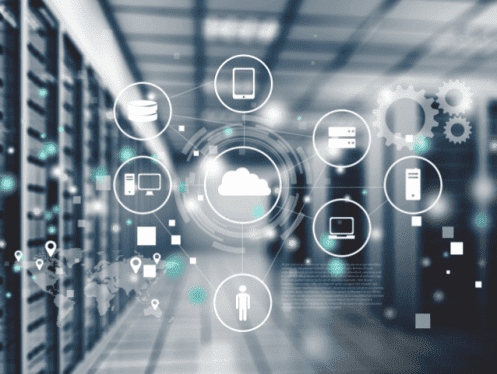 When it comes to the IT data backup currently protecting your data—one of your company's most valuable assets—how much has changed over the last 35 years? Chances are that your process consists of backup virtual machines that, during off-peak hours, copy your data to a secondary backup location.
But when you back up data off-site, how well does that technology actually work? When a disaster happens, are you poised for a speedy and effortless disaster recovery? If your off-site backup solution doesn't offer continuous backup, it's not providing continuous data protection.
Continuous data backup is a fundamentally different and new technology sparking a growing shift—from recovery to availability, from restore to resume, from periodic to continuous.
The future of IT backup solutions is here, in a single, easy-to-implement solution that provides continuous data backup, speedy disaster recovery, and seamless cloud mobility. Read more in our free white paper!












"Managing DR and backup in Zerto changes the game for us. We have much deeper granularity from an RPO perspective and one single pane of glass to manage both processes."
Eric Bradley, Chief Information Officer, TaxSlayer
"Because the Zerto solution replicates data continuously, we can retrieve data from a recovery point that's six seconds prior. It was the only solution that met all of our criteria, and it was also the most cost-effective option."
Evan Davis, Technology and Infrastructure Manager, Grey County
"Reduce cost and complexity of application migrations and data protection with Zerto's unique platform utilizing Continuous Data Protection"
The Casey McGee, VP of Partner Development, Microsoft
Learn more about the future of backup and the benefits of replacing legacy solutions with Zerto backup.