Disaster Recovery and Data Protection with Zerto and Microsoft Azure
Embrace the Public Cloud Without Sacrificing the Security of Your Data 
Concerned about data security on the public cloud? Our guide explores the driving factors behind enterprise cloud adoption and covers the five things you need to know for a successful cloud strategy:  
Why the public cloud? 

How to get there safely 

IT resilience in the hybrid cloud 

How Zerto supports disaster recovery  

The power of Microsoft Azure and Zerto 
Explore how to upgrade your disaster recovery strategy with Zerto and Microsoft Azure—read our free guide today! 
IT Resilience Enables You to Withstand Any Disruption and Focus on Business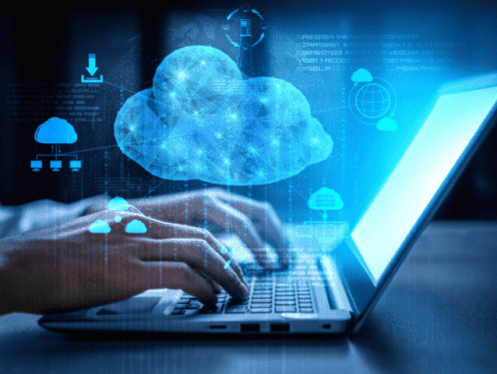 As organizations look to embrace the public cloud without compromising the security of their data and applications, they adopt a hybrid cloud strategy to efficiently deliver IT services. In this guide, you'll find out how to withstand any disruption, embrace change confidently, keep your focus on business, and achieve true IT resilience. 
Combining Zerto and Microsoft Azure simplifies data protection and disaster recovery. Using Microsoft Azure as a recovery site adds infrastructure flexibility, minimizes cost, and delivers on-demand limitless capacity and scale when you need it. Zerto gives you industry-leading RPOs as well as fast and flexible workload migration to and from Azure and between Azure regions.  
Read our free guide to discover how Zerto for DRaaS with Microsoft Azure can future-proof your disaster recovery plan. 






"Government organizations like ours are often stretched thin, and each agency consists of a lot of small businesses, in a sense. Zerto and Azure met all our varied, demanding requirements. They just work together seamlessly."
Evan Davis, Technology and Infrastructure Manager, County of Grey, Ontario, Canada
"Zerto has been instrumental to our DR operations when it counts. Easy to use and manage as well. Simply put: it just works."
Senior Network Administrator, Consultant, Finance Industry
"Reduce cost and complexity of application migrations and data protection with Zerto's unique platform utilizing Continuous Data Protection"
The Casey McGee, VP of Partner Development, Microsoft
Our free guide has everything you need to know, from the big picture of migrating to the public cloud to details like the importance of RPOs. Start reading now!