Data Protection Demystified
Data Protection 101 Guide
Unlock the Secrets to Safeguarding Your Company's Most Valuable Asset
Enterprise data protection strategies often encounter several interconnected challenges.
1) Complexity: as many businesses rely on multiple solutions, backup servers, appliances, and various media to cater to diverse data protection needs, often with distinct solutions for each type of workload.
2) Cost: with the ever-increasing volume of data, longer retention periods, and the adoption of intricate data protection hardware and software, organizations are grappling with substantial and escalating expenses.
3) Regulatory compliance and governance: the emergence of new regulations like GDPR in Europe, coupled with stricter corporate governance standards, necessitates a re-evaluation of existing approaches to data protection.
These multifaceted challenges compel organizations to seek innovative and cost-effective solutions to address their evolving data protection needs. .
This guide is aimed at educating readers on the basics of data protection, provide a bit more detail around the components of data protection, and offers insights into current data protection technologies and trends.
Download this Data Protection 101 Guide now—it's free!
Get Your Data Protection 101 Guide
Get the Essentials of Data Protection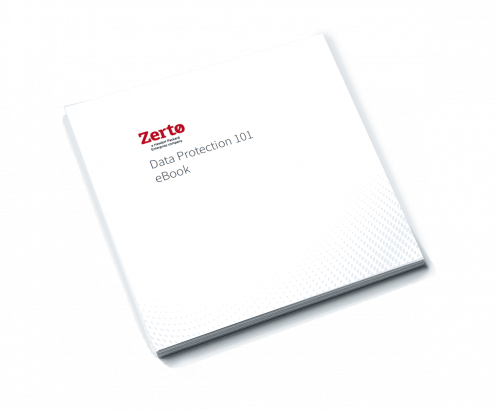 Businesses of all sizes are currently in the process of modernizing their IT systems to boost productivity, cut costs, and embrace digital transformation. However, amid this rush towards IT modernization, there's one vital aspect that often gets sidelined – the need to update data protection strategies.
As a result, there's a growing disparity between the level of protection currently offered by existing solutions and the level of protection that organizations require, which poses significant challenges. Here are the top three key challenges:
Growing data quandary

: The sheer volume and diversity of data are continually on the rise. Not only is there more data, but it's also being stored in a wider range of locations.
Impact of hybrid cloud

: The widespread adoption of hybrid cloud solutions is reshaping the landscape of data protection.
Elevated data protection demands

: Businesses want a level of security that matches the evolving digital landscape and the increasing value of their data.
Read this Data Protection 101 guide to learn about the basics of data protection, key terms, and trends.