5 Reasons to Switch from VMware Site Recovery Manager with Array-Based Replication to Zerto
Are You Using VMware Site Recovery Manager or Evaluating VMware Site Recovery Manager against Zerto for Backup?
Today's IT strategies are dynamic and fast-paced. If you're using VMware Site Recovery Manager, you've experienced the stagnation of a hardware-based platform. In contrast, Zerto's solution is software only and hardware agnostic, and it adapts to your IT future.
Discover the benefits Zerto brings to your replication and backup needs and how it compares to VMware's solution. No other solution can provide:
Continuous data protection

Consistent recovery for your applications

Orchestration and automation

Granular recovery
To see a feature-by-feature comparison table and find out how Zerto is different, check out the datasheet now.
Zerto vs. VMware Site Recovery Manager with Array-Based Replication – Competitive Comparison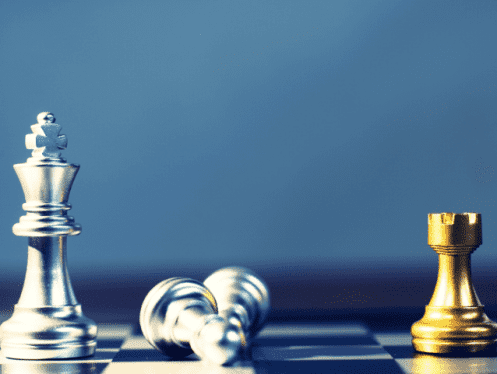 Not all data protection is created equal. In today's complex world, your solution should reduce complexity while protecting your data. It should provide continuous data protection with zero impact on production systems. In addition, it should ensure that all VMs are recovered as a single entity to a consistent point in time, and it should flex to meet your organization's changing requirements.
Unsure how your data protection stacks up? Check out this comparison to learn about the differences between Zerto versus VMWare site recovery managers; the problems with open source, VMs, and vSphere; and the importance of:
Continuous data protection (CDP)

Backup and recovery

Granular recovery

Application-centric, consistent recovery

Software-only cloud data management and protection
To learn about differences between each solution and see a feature-by-feature comparison table, check out this datasheet now.












"Zerto's replication is superior to anyone else's out there. It's faster, simpler, and effective. I don't think I could get as low an RTO and RPO with any other solution other than Zerto."
Daniel Hereford, Chief Information Officer, SmartBank
"Zerto has been instrumental to our DR operations when it counts. Easy to use and manage as well. Simply put: it just works."
Senior Network Administrator, Consultant, Finance Industry
"Reduce cost and complexity of application migrations and data protection with Zerto's unique platform utilizing Continuous Data Protection"
The Casey McGee, VP of Partner Development, Microsoft
Get the Competitive Comparison Now
Read our datasheet to learn about 5 advantages that Zerto has over VMware Site Recovery Manager with Array-Based Replication.