ZERTO CUSTOMER CORNER | Q4 2023
Welcome! Check out the highlights in this quarter's edition of the Zerto Customer Corner:
Take a look at What's New in Zerto and a recap of our quarter. We have new customer-facing videos on ZVMA & hands-on labs to try out!


Date: Tuesday, October 31 – 11:00am ET/ 4:00pm BST
Hosted by: Zerto Senior Manager, Product Marketing, Kyleigh Fitzgerald
Did you hear that noise? It sounded like it came from under the server…
IT professionals are no strangers to the things that go bump in the night, but believe it or not, there are some really scary things these folks encounter on the job.
Ever hear the story of the snake behind the rack? Or how about the one where the backup guy was uncontactable – during an outage – and it was discovered he used a secret graffiti code to label all of the last 10 years of backup tapes?
Say goodbye to a restful night's sleep because the real-life disaster recovery stories, submitted by our extended community of I.T. pros, will leave your spine chilled and your hair standing on-end.
Join Kyleigh Fitzgerald, Sr. Manager, Product Marketing, and the three contest finalists, live, as they recount their terrifying tales of real-life data disasters on this webinar and see who will be crowned the Scary DR Stories 2023 winner.

Customer Survey, Free Prizes, & Training
Customer Survey (~ 9 minutes long):
Fall Goodies for Your Zerto Feedback: Take the Quick Survey
Fall inspires us to reflect on how Zerto has helped you and how we can grow with you in the year ahead. Take the 2023 Fall Customer Survey and give us your feedback. It takes around 9 minutes to complete, and you'll receive one of many great thank you gifts such as: Yeti tumblers, JBL Bluetooth Speakers, Amazon Gift Cards, etc.
Make sure to complete the Zerto Customer Survey here by November 14th. Don't miss out! !
Get started with the ZVMA
The latest videos for the Zerto Virtual Manager Appliance (ZVMA) playlist are How to Configure ZVMA and How to Run the ZVMA Migration Utility. See how easy it is to migrate the Zerto Manager from Windows to Linux.
Want to learn about the ZVMA from start to finish? Check out Zerto's 6-part customer-facing video series on the ZVMA! Learn about the hardened appliance and how to migrate to it, which is required for Zerto 10.
Want to learn more about Zerto 10 and the ZVMA? Read about its enhanced security and the easy-to-use migration utility in our blog.


VMware User Groups (VMUGs)
Your digital transformation is a journey you shouldn't have to embark on alone. VMUG is a community that inspires one another to share information, stay connected in a global industry and have fun while doing so.
We're excited about the next generation of technology. The opportunity to connect with fellow VMware users; enrich our knowledge and understanding through a plethora of innovation.
These VMUG UserCons are a gateway to stay connected with a vibrant community of individuals committed to sharing ideas and helping each other evolve in our careers.
Here are the 4 upcoming VMUGs that you can register to:
Attend these UserCons to:
Participate in technical deep dives led by a variety of industry experts

Put your skills to the test during breakout sessions and hands-on labs

Make meaningful connections with like-minded IT professionals

Learn about the latest products and solutions from trusted VMUG partners

Win Cool SWAG & prizes

And much more!
DR in the Cloud with Zerto
Hosted by: Anthony Dutra, Technical Marketing Manager
Even though public cloud providers offer robust infrastructure and high availability, disaster recovery remains crucial for public cloud applications. Disasters can occur at any level, including human errors, software glitches, or cyberattacks, which can affect cloud services. Implementing a disaster recovery strategy ensures business continuity, minimizes downtime, and enables quick recovery in the event of an outage or service disruption by the cloud provider.
Join Technical Marketing Engineer, Anthony Dutra, in learning how Zerto innovates disaster recovery within the cloud to help cloud architects deliver an application resiliency across regions with just a few simple clicks of a button.
Learn how Zerto's solutions enable companies to recover within the cloud quick, simply confidently by leveraging Zerto's disaster recovery capabilities within both AWS and Azure respectively.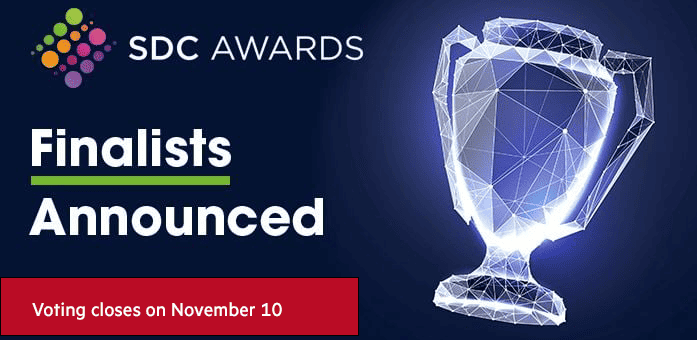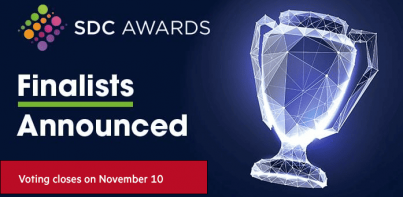 The 14th annual SDC Awards voting is now live! Zerto has been nominated, voting is now open until 11/10!
The SDC Awards 2023 continues their mission to recognize the innovation, expertise and success of the IT industry across a range of key disciplines.
Read unbiased peer reviews on how companies are seeing real results in improving data protection, ROI and efficiency with Zerto.
One of our customers highlights how they have low RPOs because of how efficient the near-synchronous replication:
"The near-synchronous replication is key. That has allowed us to provide the low RPOs that we promise. For key systems, that has been the deciding factor."
An IT analyst at a wholesale/distributor company has seen significant reductions in RPOs and loves our near-synchronous replication as well:
"The near-synchronous replication is one of the primary reasons we're using Zerto because we have recovery intervals of sub-five seconds. On a scale of 10, where 10 is "very important", this feature is a 10″
Rohit highlights the ease of use of Zerto's DR Product:
"This tool has changed the way of DR or DR tests. Very simple and easy to manage, and the best part of we can make a point of recovery of protected VMs, and the DR is possible for VMs running with RDMs."