Gain in-depth Zerto knowledge through certifications & hands-on labs!
Overview
Certifications: Zerto University is the place to go for certifications and self-paced eLearning! Whether you're on the technical or business side of things, Zerto University has a learning track for you. We know you're busy so we use focused, bite-sized training wherever possible. These short lessons mean you can learn whenever you have the time—even if it's only 5 minutes.
We also make it less time-consuming to maintain your certification. Each time a new version of a certification is released, you only need to take the new and updated content to maintain your certification. Anything you've taken in the past that hasn't changed will be marked with a green checkmark (only repeat it if you want a review!). The full suite of certifications is listed below.
---
NEW  Instructor-Led Training: Zerto has partnered with HPE Education services to deliver Managing Zerto: Setup, Protection, and Recovery, a two-day virtual training class ideal for beginner or intermediate technical users of Zerto's solutions. The class includes both expert-led instruction and hands-on labs, with a focus on using Zerto in hybrid or on-premises environments with VMware vSphere. Full details are available in the overview datasheet (PDF).
Upcoming classes include:
February 21-22, 2023 from 9:30 – 5:00 CT
March 2-3, 2023 from 10:00am – 5:00pm CEST (German language instruction)
April 21-22, 2023 from 9:30am – 5:00pm CT
View all classes and register here
---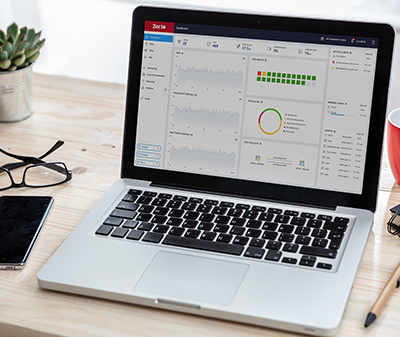 Hands-on Labs: The myZerto labs portal includes a variety of offerings to enable you to experience Zerto firsthand in live learning environments. Labs are available on-demand: deploy any time, anywhere, from your own computer, with no additional setup nor prior expertise required.
Current lab offerings include:
Getting Started with Zerto – installation and initial configuration
Managing Protection with Zerto – additional protection & recovery options, including recovery from ransomware
Zerto for Azure – hybrid cloud protection from vSphere to Microsoft Azure
Zerto for AWS – hybrid cloud protection from vSphere to Amazon Web Services
Zerto for Kubernetes – cloud-native data protection as code on Azure Kubernetes Service
---
Available Zerto Certifications
Zerto offers different certifications for different audiences. Whichever category you fall into, you must register for a free myZerto account in order to access the certifications.
| Certification | Description | Level | Audience | Public | Active Customer | Signed Partner |
| --- | --- | --- | --- | --- | --- | --- |
| Zerto Certified Associate | This introductory certification covers the key concepts, features, and workflows of Zerto. | Beginner | Non-technical and Technical | | | |
| Zerto Certified Professional: Enterprise Engineer | This certification dives deeper into Zerto's key components, recovery operations data flows, installation, setup and management of Zerto. | Intermediate – Advanced | Technical | | | |
| Zerto Certified Professional: Azure | This certification covers the installation, setup, and management of Zerto with Microsoft Azure. | Intermediate – Advanced | Technical | | | |
| Zerto Certified Professional: Sales | This certification prepares you to sell Zerto. Topics include Zerto overview, messaging and positioning, selling Zerto, competitive analysis, and how to leverage the Zerto ecosystem. | Beginner – Intermediate | Non-technical, Sales | | | |
| Zerto Certified Professional: Managed Service Provider | This certification informs managed/cloud service providers how to set up and manage disaster recovery as a service (DRaaS) and intra-cloud disaster recovery (ICDR) with Zerto. | Intermediate – Advanced | Technical, MSPs | | | |
Additional Courses
Additional non-certification courses will be added on an ad hoc basis. Check back frequently to see what's new in Zerto University!
Zerto badges
Zerto has partnered with Credly's Acclaim platform to award digital badges to earners of all new and updated certifications. Digital badges let the world know what you've accomplished by helping you publicize your accomplishments on social media, on your website, and in your email signature. Digital badges are also portable, so if you change jobs, your credentials stay with you. For more information on Zerto training or digital badging, check out our frequently asked questions below.
---
Frequently Asked Questions
Q: Where can I get a Zerto University account?
A:
You can create a myZerto account here
. Use the email address provided by your company to sign up in order to ensure you have access to your company's training, analytics, and support cases.
Q: How do I use Zerto University and Credly?
A: Check out How to use Zerto University for step-by-step instructions on signing up, navigating to your courses, and obtaining and sharing your certification badge.
Q: How do I maintain my certification?
A: Since most of our certifications consist of short training objects, you only need to watch new objects within our certification learning plans. If there is a green checkmark over the video, only repeat it if you want a review. Once all the learning objects have a green checkmark, you have earned the newer certification.
For example, the following image shows an unwatched video.


A completed learning object will show a green checkmark.


Q: How can I prove that I am Zerto-certified?
A: We have partnered with Credly to offer a digital credential for your certification. These badges are issued and managed through the company's Acclaim Platform. The technology Credly uses on its Acclaim Platform is based on the Open Badge Standards maintained by IMS Global. This enables you to manage, share, and verify your competencies digitally.
Q: I have a question about certifications, access to myZerto, or Zerto University. Where can I find support?
A: Contact Zerto Support for assistance with these issues.
Q: What is Credly?
A: Credly is an end-to-end solution for issuing and managing digital credentials. Credly works with organizations around the world, including Zerto, to offer digital badges and certifications.
Q: What are the benefits of a badge?
A: Representing your skills as a badge gives you a way to share your abilities online in a way that is simple, trusted and can be easily verified in real time. Badges provide employers and peers concrete evidence of what you had to do to earn your credential and what you're now capable of. Credly's Acclaim Platform also offers labor market insights, based on your skills. You can search and apply for job opportunities right through the Acclaim Platform.
Q: Will open badges replace the paper certificate I used to download? 
A: Yes. Open badges are web-enabled versions of a credential, certification, or learning outcome which can be verified in real-time, online maintained by IMS Global. Because of the added portability and verifiability of digital badges, we've decided to offer these exclusively for our certification programs.
Q: How do I receive a badge?
A: Upon completion of a certification in Zerto University, you can give Zerto consent to send your information to Credly. You will then receive an email notification from the Acclaim Platform (admin@youracclaim.com) with instructions for claiming your badge and setting up your account.
Q: I was certified prior to Zerto 8.0 launch. How can I get my badge?
A: Just complete the new microlearning objects within the new learning plan and you'll have the opportunity to opt into your digital badge.
Q: Is there a fee to use Credly's Acclaim Platform?
A: No. This is a service we provide to you at no cost.
Q: How can I share my badge on social media?
A: You can share your badge directly from the Credly Acclaim Platform to LinkedIn, Twitter, and Facebook; over email; embedded in a website; or in your email signature.
Q: Help! I received an error when I clicked on the link at the end of the certification.
A: If you see "Issuer earner already has this badge, Recipient email already has this badge", you've already clicked on the link once and the badge already been issued to you. Check your profile on Credly's Acclaim platform.
If you see "We were unable to verify completion of this course", our system was unable to verify that you earned the certification. Please contact training@zerto.com for assistance.
For more on Credly and their digital badges, check out the FAQs at https://support.youracclaim.com