Rapid, Automated Recovery To-and-From Microsoft Azure
Don't confine IT operations to your on-premises environment.  Protect, recover, mobilize, and test business applications using Microsoft Azure to become more confident in the resilience of your hybrid cloud. 
Continuous, bi-directional data protection utilizing Microsoft Azure
Flexible, pay-as-you-go model that drives down IT costs
Securely test production workloads to evaluate their performance in the cloud
Incrementally evaluate cloud by migrating individual applications as needed
Support for VMs, VPGs, one-to-many replication, and journaling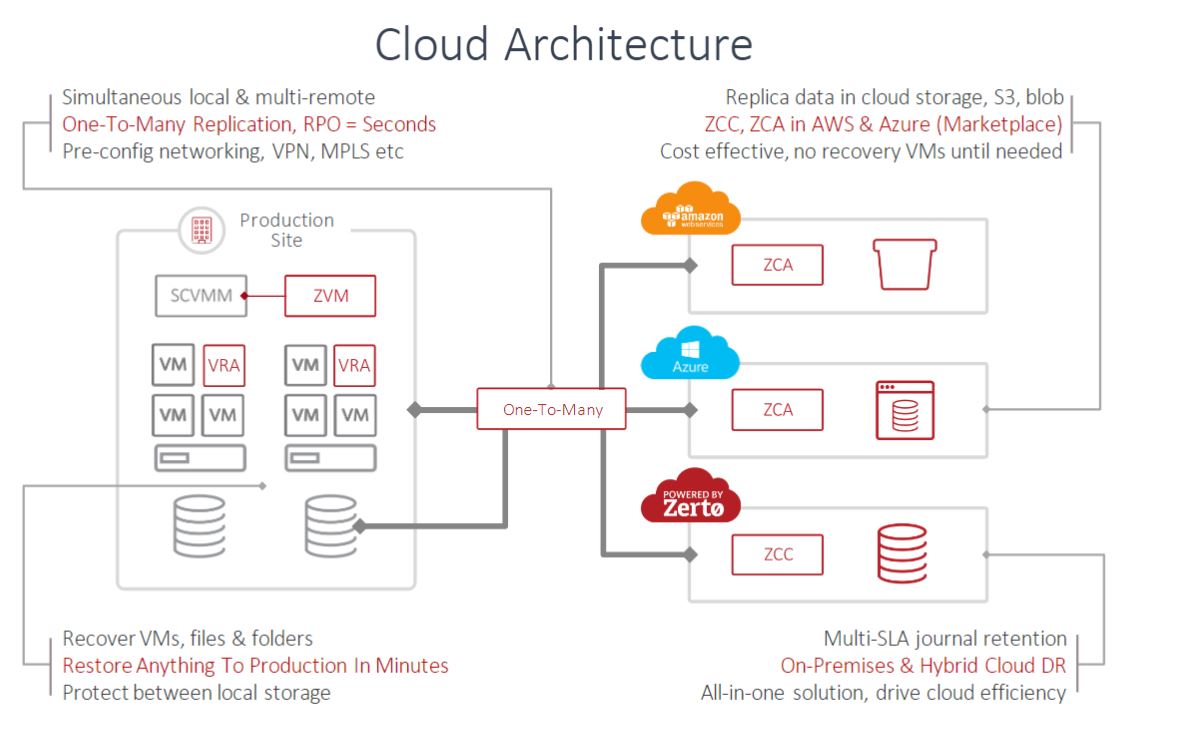 See Zerto in action! Request an NFR licence and see for yourself how Zerto can take you to the cloud and back with bi-directional replication with Microsoft Azure.