Schedule a consultation today to see Zerto in action! Receive a FREE Apple Watch when you meet with Zerto to learn more.*
The Zerto IT Resilience Platform™ delivers a convergence of disaster recovery, backup, and cloud mobility into a single, simple and scalable platform. Built on the foundation of continuous data protection and with the ability to mobilize workloads to, from and between clouds, Zerto gives companies the confidence to meet enterprise-level SLAs and move forward with confidence.
See What Our Customers Have to Say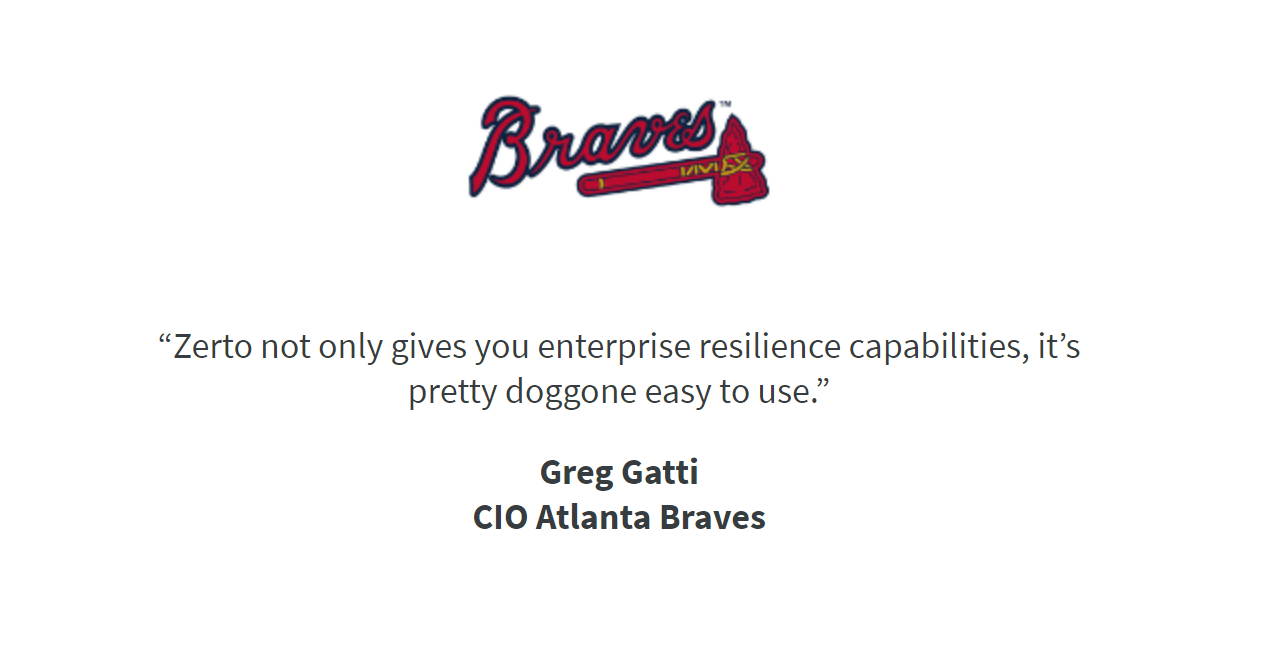 *Offer expires 10/18/2019. Only valid for invited participating companies and individuals.