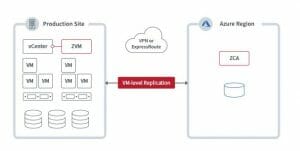 Working with a complex mix of on-premise and cloud IT infrastructure? Facing challenges of navigating disparate technologies or outdated backup? It's time for IT Resilience in the cloud with Zerto and Microsoft Azure. With powerful continuous data protection, super simple application mobility and cloud agility capabilities, Zerto IT resilience can get you to, from and between clouds in no time flat.
• Discover that IT resilience is more than just backup and disaster recovery
• Learn how cloud computing creates new IT resilience challenges and opportunities
• Tips for leveraging Zerto + Microsoft Azure to increase resilience
Download the Gorilla Guide and get started with IT Resilience in the Cloud with Zerto and Microsoft Azure.