"Application mobility to and from the cloud is a critical part of our resilience strategy and Zerto's tight integration with Microsoft Azure enables replication to Azure Premium Managed Disk quickly and at scale."
James Nolin, Senior Director of IT, Spirit Airlines
Enhancing Hybrid Cloud and Cyber Resilience with CDP
As digital business demands grow, IT professionals face more threats and decisions than ever before. Join the webinar to see how Zerto 7.5 delivers deeper integrations for cloud agility, new security capabilities, and advanced analytics that once again raise the IT resilience bar.
Learn More About What's New with Zerto 7.5
Converging disaster recovery, backup and cloud mobility further accelerates your digital business. The newest version of Zerto brings deeper integrations for cloud agility, security, advanced analytics, and more!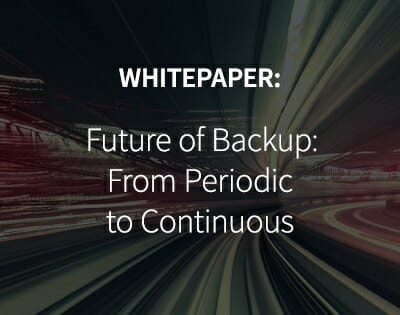 Future of Backup: From Periodic to Continuous
In today's always-on world, enterprises need access to business-critical data at all times, without exception. Find out why legacy backup is no longer relevant, too slow and costly and why continuous, journal-based recovery is the future of backup.
"Managing DR and backup in Zerto changes the game for us. We have much deeper granularity from an RPO perspective and one single pane of glass to manage both processes."
Eric Bradley, Chief Information Officer at TaxSlayer