Ransomware Readiness 101 Guide
Be Prepared. Be Confident.
Ransomware malware attacks are a ticking time bomb. Anytime now, one could strike your organization, potentially causing huge financial and data losses.
Zerto's Ransomware Readiness 101 Guide will help your organization prepare for and quickly mitigate the consequences of a ransomware attack.
Our free guide features:
Three key things you should know about ransomware
How to become ransomware ready
A ransomware readiness checklist
The benefits Zerto's continuous data protection

offers to your organization's data
Don't wait to prepare. Download your Ransomware Readiness 101 Guide now so you can recover immediately when disaster strikes.
Download this valuable guide now—it's free!
Ransomware Attacks Don't Discriminate. They Can Happen to Anyone.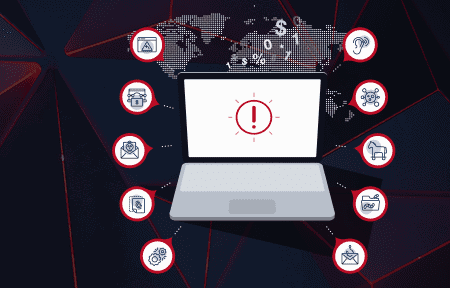 With a 300% increase in attacks last year and an average recovery cost of $1.4 million, ransomware malware is a clear and present danger. That's why it's critical for every organization to have a ransomware recovery plan. 
An effective ransomware response plan guarantees access to your data, without gaps or data loss, and will have your operation back up and running without delay. The answer is a shift to continuous data protection that delivers a continuous stream of recovery checkpoints, allowing you to rewind anything from files to entire datacenters.
Our free Ransomware Readiness 101 Guide will show you the way to powerful data protection for your organization.