5 Reasons to Switch from Cohesity to Zerto
Are You Using Cohesity or Evaluating Cohesity against Zerto for DR or Backup?
If you're using Cohesity or evaluating Cohesity against Zerto for DR or backup, have you considered that Zerto's near-synchronous, hypervisor-based replication provides RPOs of seconds? In contrast, Cohesity's snapshots deliver RPOs of hours from daily backup jobs.  
Review this and other benefits Zerto brings to your database DR and backup needs and how it compares to Cohesity. Get more information about: 
Continuous data protection (CDP) with extended journal times 

Consistent recovery for your applications 

Orchestration and automation 

Total cost of ownership (TCO) 

Differences between each solution 
Download the datasheet today. 
Zerto vs. Cohesity – Competitive Comparison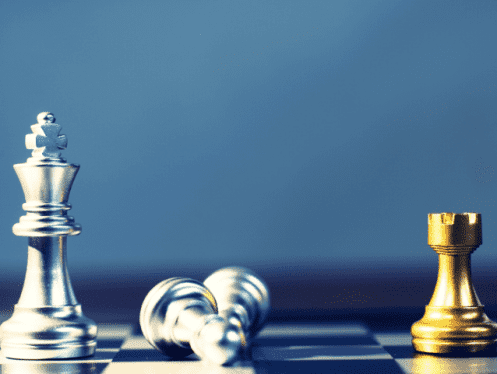 If you've been evaluating Zerto versus Cohesity, you're likely comparing the CDP they provide. CDP is the foundation of Zerto's solution, but with Cohesity, CDP is only available as an add-on, which requires additional cost to unlock. Further, while Cohesity's CDP retains checkpoints for only 48 hours, Zerto's CDP extends for up to 30 days. 
Additionally, since Zerto is a software-only installation, it scales to your needs and requires no additional hardware, which ultimately reduces your costs. Zerto uses the cloud, while Cohesity requires hardware, agents, and additional subscriptions to enable additional services outside of backup use cases such as disaster recovery, CDP, and non-disruptive testing. 
Want to learn more about how Zerto compares to Cohesity? Review the datasheet today to learn more about the total cost of ownership with Zerto and the importance of: 
CDP for backup and recovery 

Scale and ease of use when choosing a solution 

Granular, consistent recovery 






"Zerto's replication is superior to anyone else's out there. It's faster, simpler, and effective. I don't think I could get as low an RTO and RPO with any other solution other than Zerto."
Daniel Hereford, Chief Information Officer, SmartBank
"Zerto has been instrumental to our DR operations when it counts. Easy to use and manage as well. Simply put: it just works."
Senior Network Administrator, Consultant, Finance Industry
"Reduce cost and complexity of application migrations and data protection with Zerto's unique platform utilizing Continuous Data Protection"
The Casey McGee, VP of Partner Development, Microsoft
Get the Competitive Comparison Now
Read our datasheet to learn about 5 advantages that Zerto has over Cohesity.