myZerto users have the option to enable Multi-Factor/Two Factor Authentication for their account. Enabling MFA will affect the below Zerto Web Properties:
myZerto
ZAP
Zerto Analytics
Cloud Control
Enabling MFA/2FA is entirely optional and will provide enhanced security for your account by requiring a second device within your control to confirm a passcode. Steps to enable MFA/2FA can be viewed below.
ENABLING MFA
To enable MFA you will visit your profile page on myZerto located at https://www.zerto.com/myzerto/profile/edit/ from here click on the "My Security" tab highlighted below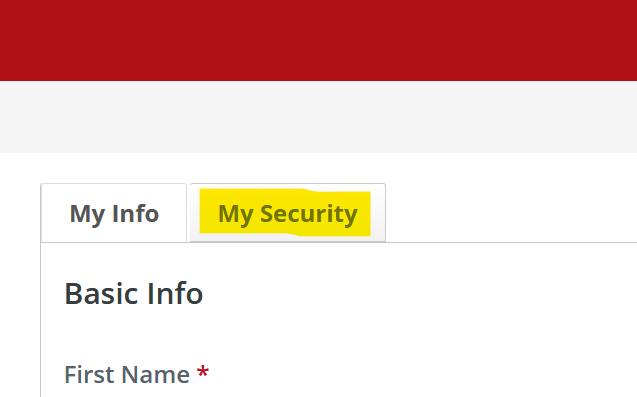 By default MFA is disabled; click the "Disabled" checkbox to begin the process

Zerto offers 2 versions of MFA/2FA and they are:
SMS Verification
Passcode App Verification

We recommend using one of the following authentication apps:

Google Authenticator
OKTA Verify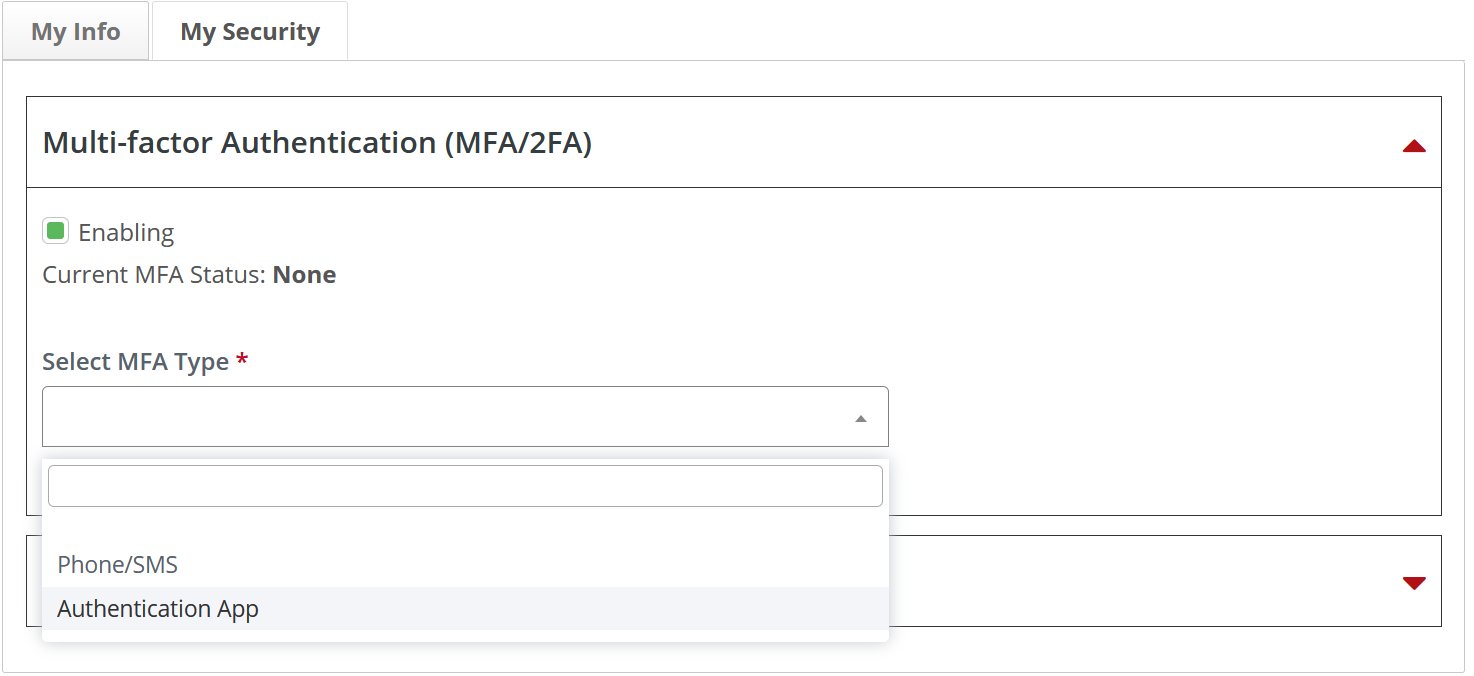 Phone Verification
The flow for phone verification is to enter a phone number that can receive text message. After entering the phone number click "Send Verification Code" which will send a 6 digit code to the number. Enter this 6 digit code on the next input to validate the phone and turn on MFA via SMS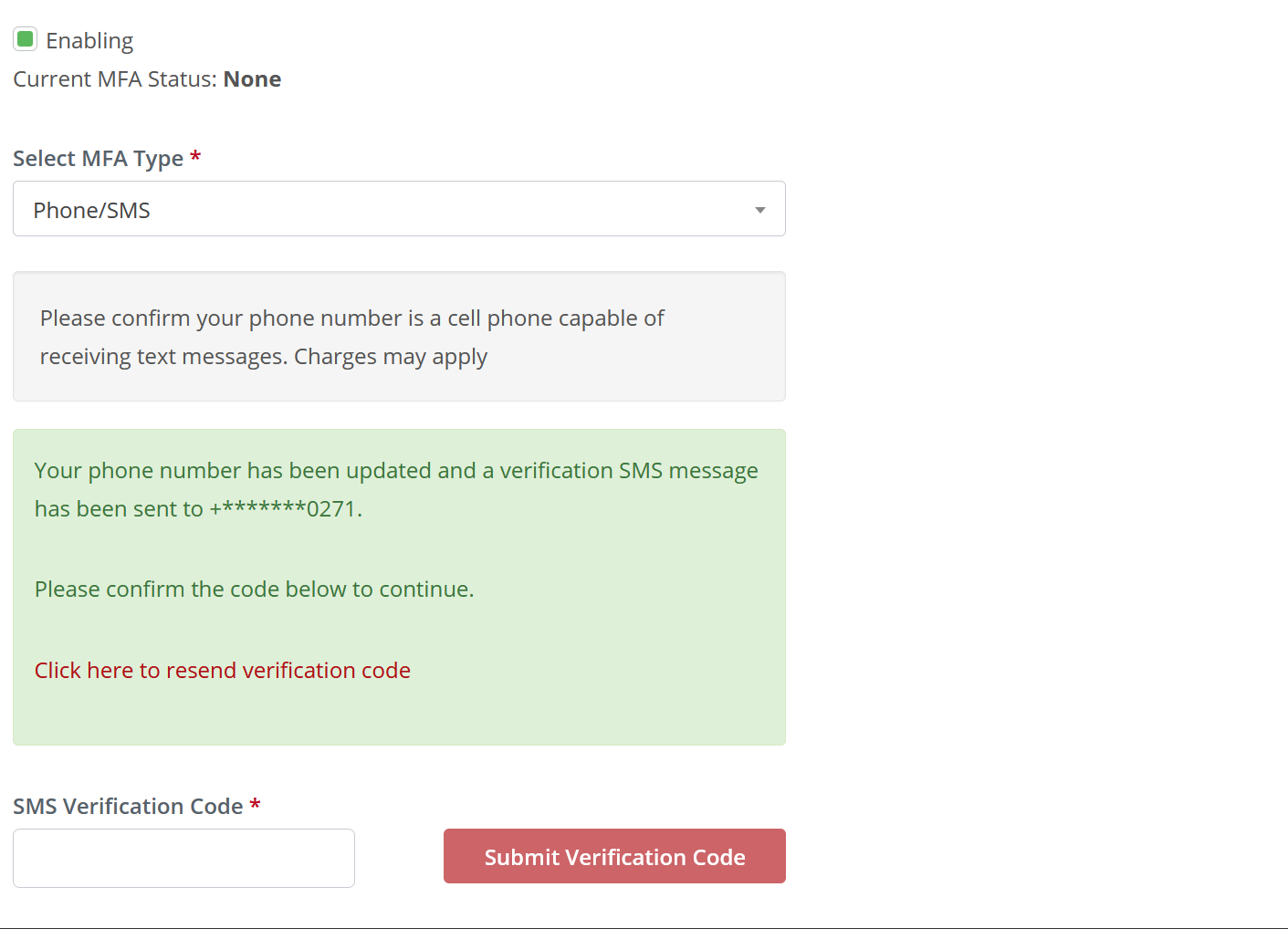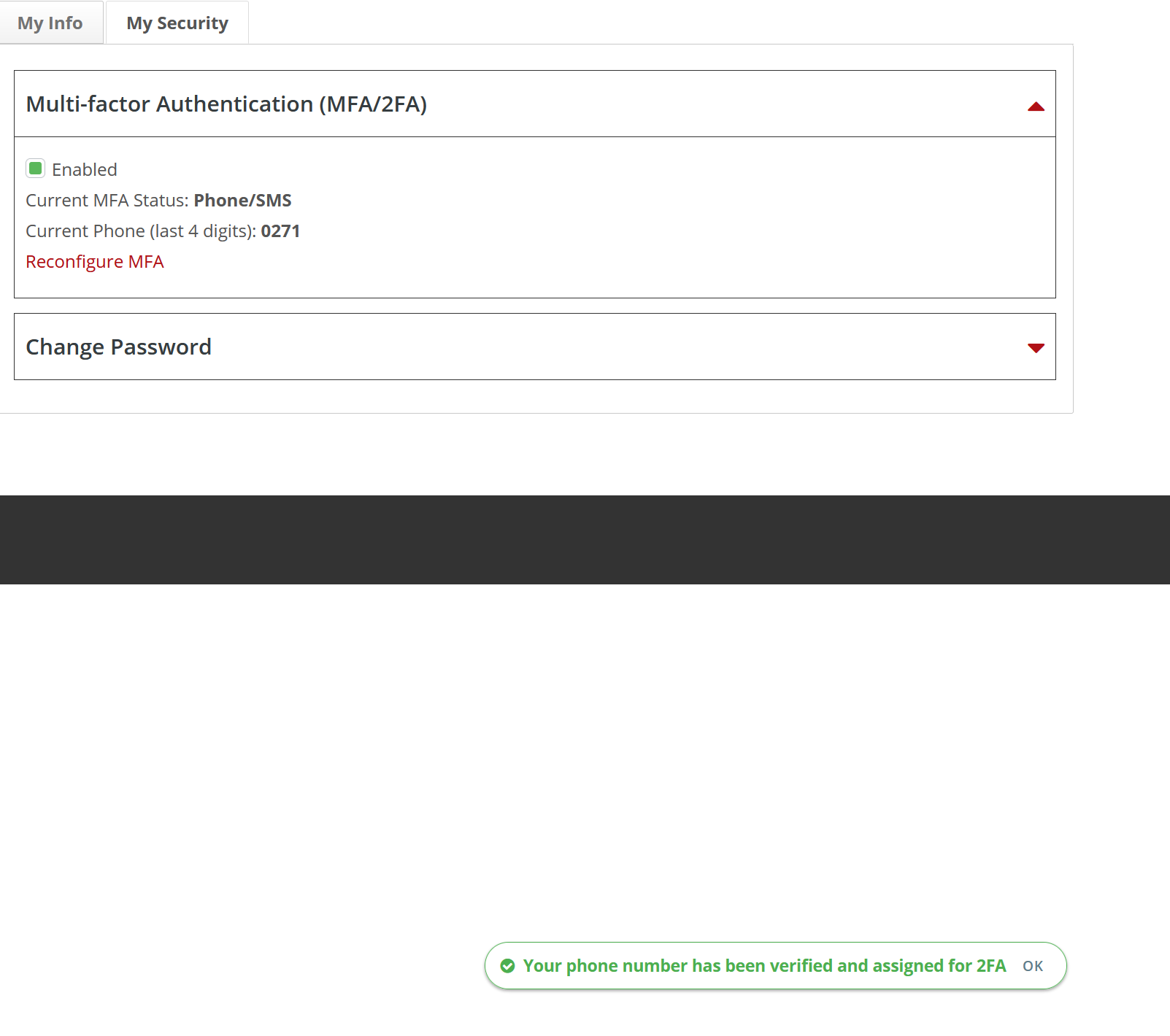 Authentication App Verification
First ensure you have one of the authentication apps we recommend (Google Authenticator or OKTA Verify)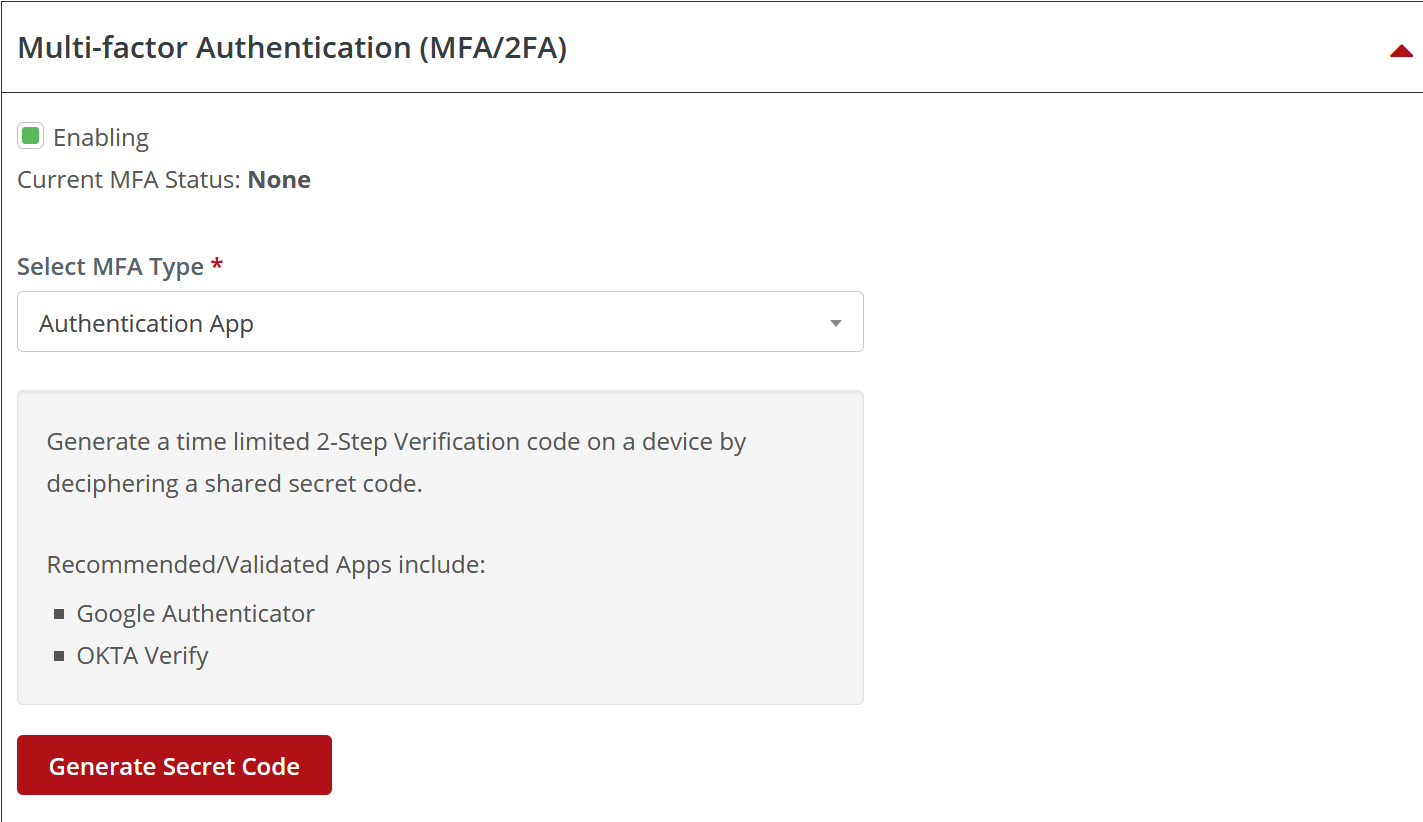 Clicking on "Generate Secret Code" will generate a long string of characters which is your Secret Code which can be keyed into your Authentication app, additionally and easier a QR Code is generated that your Authentication App can digest (you would take a picture of this QR code within the App itself)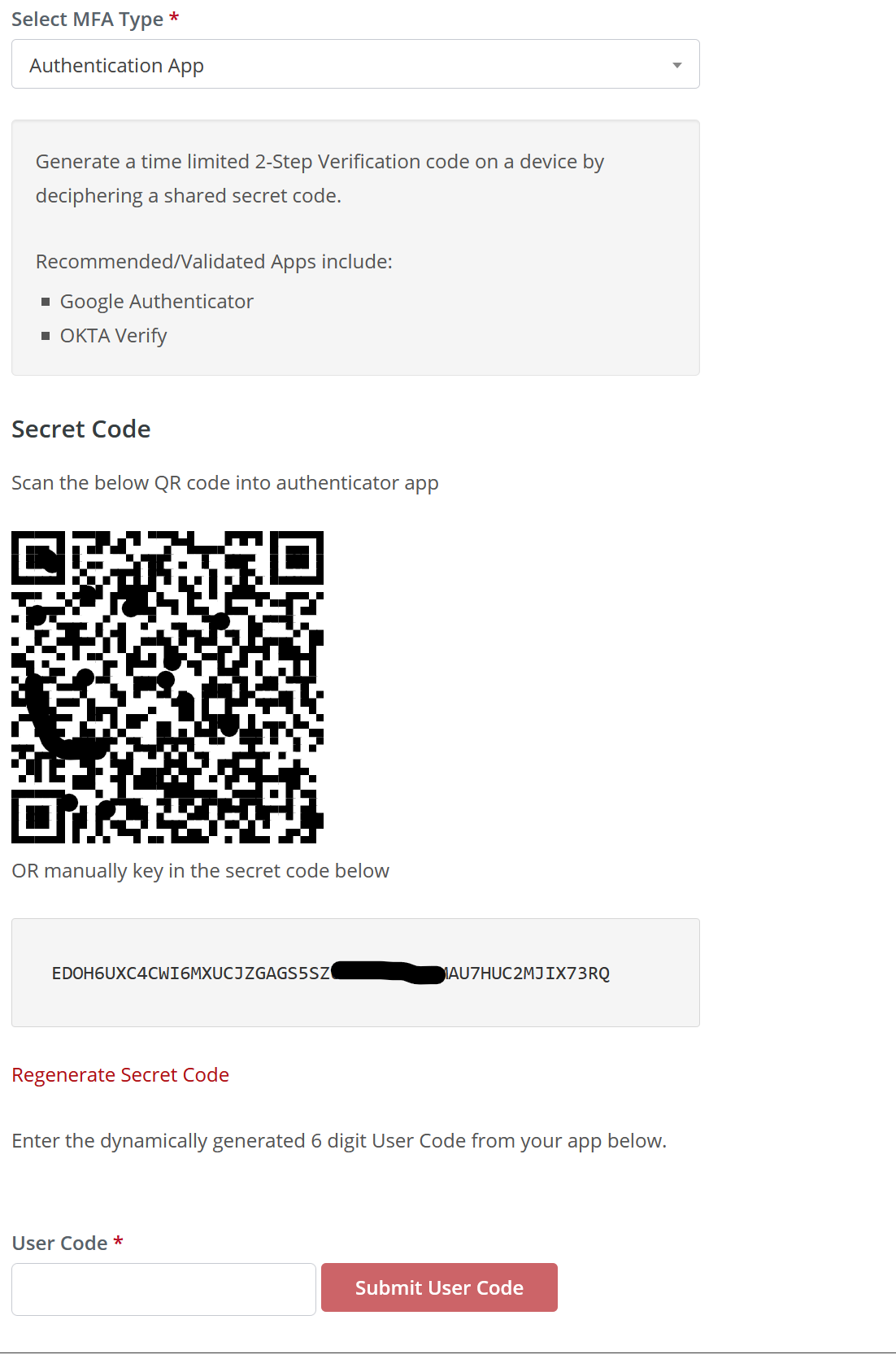 Once the Secret Code is keyed in or the QR Code is scanned, your authentication app will begin to generate timed 6 digit codes to be used. Submit your 6 digit code on the "User Code" input to activate MFA/2FA via an Authentication App.
After MFA/2FA is enabled, every login against your account will require a 6 digit code from either the SMS message or Authentication App.